Die vraag vir al die gemeenskappe / gemeenskap leiers en individue; Hoe paraat is mense regtig? Hier onder is 'n voorbeeld van Huston soos dit lyk na die onlangse storm.

Jy moet een ding mooi onthou, die krimineel is goed voorbery vir so 'n "geleentheid" om homself te verryk ten koste van die mense wat uit hul huise en besighede gedryf word. Moet nie vir een oomblik dink die polisie gaan jou eindom oppas of beskerm nie.

http://abc13.com/tag/houston-flood/


FILE - Onlookers stand on an overpass where flood waters have covered Interstate 10 in Houston, Saturday, June 9, 2001.
">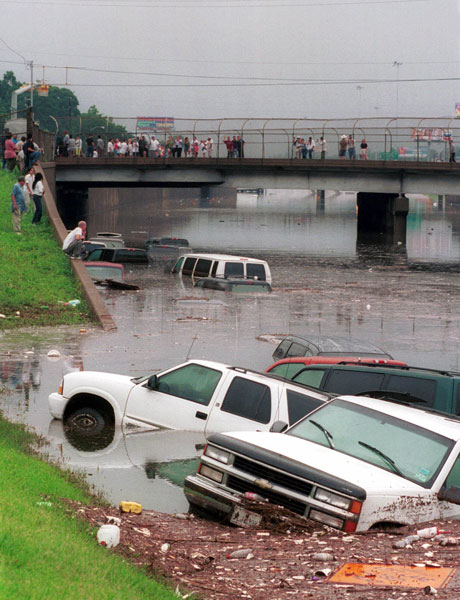 FILE - Trucks, cars and debris float on I-45 North near downtown Houston as onlookers gather on the Main street overpass after torrential rain from Tropical Storm Allison.

">